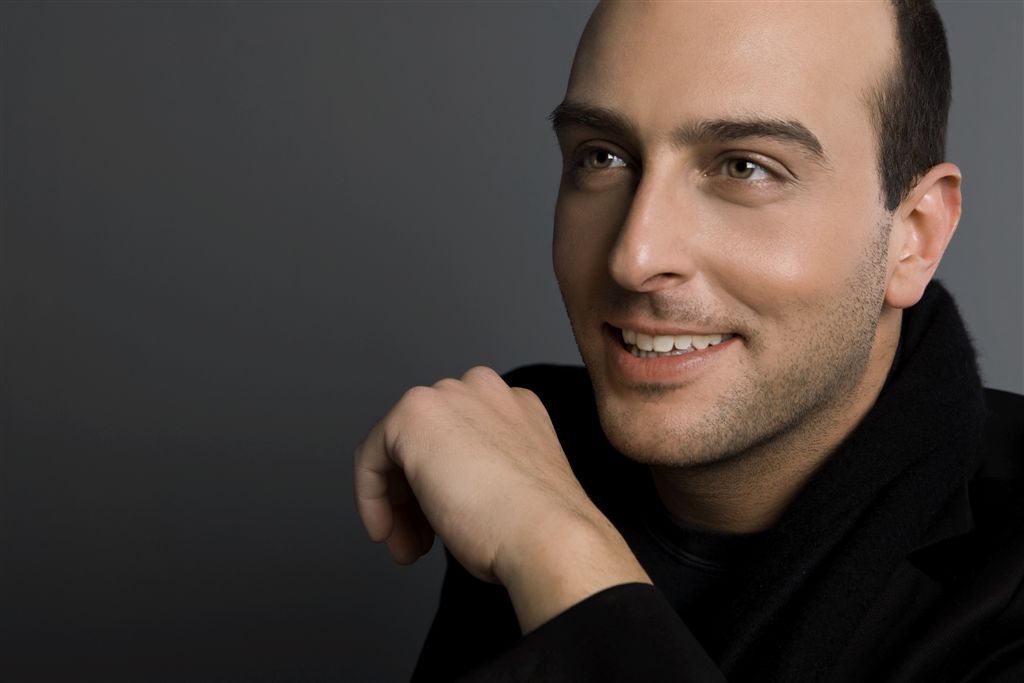 He | Him | His
I was born in Athens, Greece and I started my journey in music when I was 6 years old. I took my first piano lesson at this age. I was accepted to my first music school when I was 9 years old and after my puberty vocal change, I took my first singing lesson.
As I went on studying I participated in various master classes (e.g. with Marcella Crudeli, Prof. Antonio Konstantino, Nikolai Petrov, conductor Giorgos Hatzinikos, Birgit Nickl and Dimitra Theodossiou) that enriched and completed my studies. After a lot of years of studying music, I got my four degrees: Piano, Singing, Theory and Harmony of Music and Teaching.
I participated in numerous Opera productions at the National Opera of Greece in Athens while I was studying. In 2004 my career as an Opera singer started there when I made my debut as Nemorino in G. Donizetti's "Elisir d'amore". Other engagements have taken me to the State Opera of Thessaloniki, "Athens Megaron" opera concert hall, Chamber Opera and Children's Opera of Athens, to Liverpool and Preston in the United Kingdom, to the Theatres of Kassel, Wuppertal and Detmold where I sang various parts including Tamino (WA Mozart, "Die Zauberflöte"), Froh (R. Wagner "Rheingold"), Cavaradossi (G. Puccini, «Tosca»), Kronprinz Georg (F. Lehár, «Schön ist die Welt»), Hans (L. Jessel, «Schwarzwaldmädel»), Iro (C. Monteverdi, «Il ritorno d' Ulisse in patria»). Italy, the Netherlands, the UK, Poland, Greece are some of the countries in which I had the chance to give Opera and Operetta Concerts.
In 2004 I dubbed my first cartoon film "Barbie as the Princess and the Pauper" and since then I have been dubbing (in Greek) songs and prose to cartoon movies like e.g. Happy Feet, Nightmare Before Christmas, Meet the Robinsons, Oliver & Company, The Little Mermaid, The Lorax, Documentaries and TV Series.
In 2013 I wrote my first theatre play with the Stage Director Mpaglatzis. "Gymni Alithia" (Naked Truth) is a political monologue about the crisis in Greece and it was played in the theatres of Athens last year. The public accepted our piece with a lot of love and it was so successful that it stayed in the theater for more than 5 months. We also had proposals from certain theatres in the USA and the Czech Republic to play our piece there.
During my work as an Opera and dubbing (/musical) singer, I kept having colleagues coming to me asking for advice concerning the singing technique. This is how the teacher "woke up in me" and gave me the chance to be able to pass on the freedom and the experience I gained through my profession. Up to now I have been teaching professional singers as well as amateurs that find joy in singing and that I gladly teach, and also choirs that either chose to have a weekend workshop, take a periodical monthly lesson with me or chose me as their choir director.
I am proud to have the initiative to create an inclusive choir ("SingSlang") for people who where victims of Contergan (Thalidomite) in Cologne in 2017. It was one of the first projects of this kind that became permanent under my direction. After the official completion if the project in 2019 the choir members and myself have decided to stay faithful to the work we have done till then and we funded the choir "AllegroForte". Unfortunatelly the choir fell victim to the Corona Pandemic in 2020 and had to be cancelled after a long struggle.
However the Covid19 Pandemic did not stop me from bringing people closer to singing. This is why I have founded in 2020 a choir with a focus on the Greek folk music repertoire. This choir is so young, that still does not have a name.